Xplore secures $16.2M in venture funding and customer contracts
Xplore investors include strategics and top VCs in the space sector
February 24, 2022
A key part of Xplore's success is the support of our investors, and the trust customers have in our innovative team.
— Jeff Rich, Founder & CEO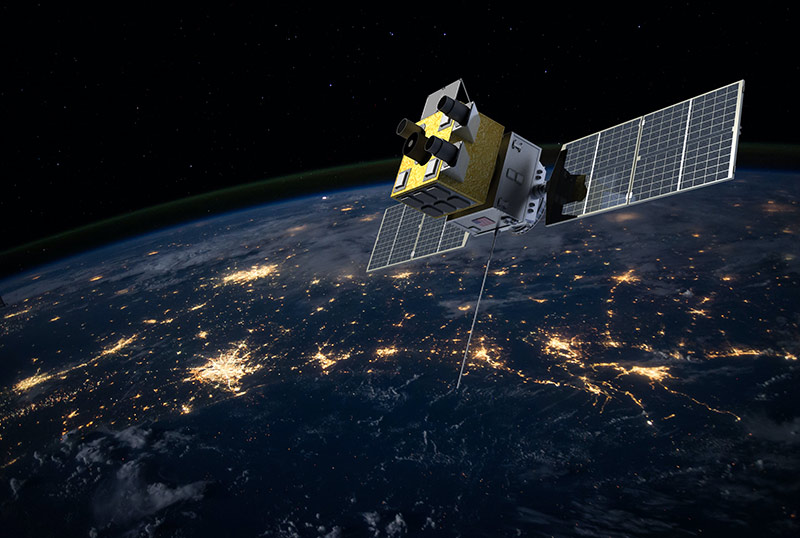 Xplore's highly-capable XCRAFT™
February 24, 2022, Redmond, Wash. - Xplore Inc. announced it has received $16.2 million in funding to date. The company has aligned itself with exceptional strategic and veteran space sector investors, including: Alumni Ventures, Brightstone Venture Capital, KittyHawk Ventures, Private Shares Fund, Starbridge Venture Capital, Helios Capital, Lombard Street and Gaingels. Notable investors also include Tremendous View, Kingfisher Capital and Dylan Taylor - commercial astronaut and CEO of Voyager Space.
Xplore Founder and CEO Jeff Rich said, "A key part of Xplore's success is the support of our investors, and the trust customers have in our innovative team."
Investors shared their perspective on Xplore:
Xplore's world-class team and innovative business model can bring Space as a Service® to a variety of customers looking for better ways to capture imagery and data from orbit. We have been impressed with their technical progress and early commercial traction.
— Erik Hammer, Managing Partner at Alumni Ventures
With a moonshot focus, enormous total addressable market, and a team that uniquely understands how to set business and technical milestones that reach the summit, Xplore is poised to be one of the leading next generation space companies and is a proud addition to the KittyHawk portfolio.
— Will Weisman, Founder and Managing Partner of KittyHawk Ventures
Xplore provides a suite of services that take the complexity out of space access. We have built a strong relationship with their management team over the course of several years, and we are confident that their team and the talent they have assembled can help their client organizations bypass the maze of issues faced when trying to gain value out of the space environment today: often these groups want space data, but don't want the high cost and complexity of becoming satellite operations specialists to get it.
— Founder and General Partner, Steven Jorgenson
As this space-tech industry explodes, we have seen many companies with many products and strategies to capture a piece of this enormous market. Xplore is well-positioned with its spacecraft offerings and data capture capabilities to attract meaningful share in several important and growing markets." He continued, "Xplore has assembled an extraordinary team and is building products that will compete in the LEO market, the lunar and interplanetary markets and potentially extend its data capture services to the asteroid belt as well.
— David Dalvey, Managing Partner at Brightstone Venture Capital
In addition to venture funding, Xplore has attracted approximately $4 million in non-dilutive funding in the past 24 months - proving out the company's ability to accelerate new hardware technologies with commercial and national security applications. To date, Xplore has completed milestones on contracts from the U.S. Air Force, NOAA, NASA Jet Propulsion Laboratory, and other customers. Xplore was also one of five companies selected – to be awarded a $2M contract from National Security Innovation Capital (NSIC), a hardware development accelerator within the Pentagon's Defense Innovation Unit.
Founder and COO Lisa Rich said, "Xplore is breaking new ground - our winning combination of contracts, customers, and sophisticated investors speaks to our larger mission of delivering innovative space services to customers."
About Xplore Inc.
Xplore offers Space as a Service®, providing data as a service, sensors as a service and satellites as a service to collect data from space that provides commercial, intelligence and climate solutions for its customers. The company is accelerating hardware development of the XCRAFT, Xplore's high-capability satellite data collection platform, at its state-of-the-art 22,000 sq ft satellite manufacturing facility in Redmond, WA.
Visit: https://www.xplore.com

Xplore has multiple flight programs in progress and is currently recruiting innovative space professionals. Employees at Xplore enjoy competitive benefits and a friendly work environment. Openings currently include operations and engineering roles. Applicants may visit Xplore's career page for details.
Visit: https://www.xplore.com/careers.html
Back to Press